WELCOME TO THE GOVERNMENT,
POLITICS, & POLICY CAREERS WEBPAGE
In the sections below you will find information about working for Federal Government agencies, State, City, and County agencies (both in Wisconsin and nationally), for elected officials at the local, state, and national levels, and in Think Tanks and other policy-related organizations.  If you have a suggestion about adding something to this page, or notice an error or broken link, please let us know.
Questions? Schedule an appointment with Marie Koko, the Career and Internship Communities Specialist for Government, Politics and Policy (GPP). Marie meets with current graduate and undergraduate students in the College of Letters & Science, and L&S alums who have graduated no more than 1 year prior to the date of the appointment. In-person and phone appointments can be scheduled through the WisCal Scheduler by clicking on her name above.
Interested in staying up to date on all things GPP?
Join the Government Politics & Policy Listserv by sending a blank email to:                 join-governmentcareers@lists.wisc.edu 
You are also invited to join our brand new GPP Facebook Group 
All requests to join are subject to approval by the list moderator
---
INFORMATION ON:       
   *Including Military Service and information for veterans*
---
---
FEDERAL GOVERNMENT AGENCY JOBS & INTERNSHIPS

THE BASICS OF WORKING FOR THE FEDERAL GOVERNMENT
---
---
The federal government is our country's largest employer with about 1.9 million people – including 15 cabinet-level agencies and over 200 independent agencies. As Baby Boomers retire, federal agencies will need to hire new workers for "mission-critical" positions in almost every occupational field in locations throughout the country and the world.
---
Eligibility
With very limited exceptions, Federal jobs and internships are only available to U.S. citizens. If you have dual citizenship between the US and another country, some agencies won't mind while others might require you to give it up prior to being hired. 
If you do not have U.S. citizenship or have a green card, opportunities will range from nonexistent to extremely limited.
---
When Should You Apply?
The Federal Government does not have "hiring seasons" for the vast majority of its positions.  There are however several rules of thumb you can follow for when you should begin looking and applying for an internship or job:
If the position will require a Top Secret or Secret security clearance (virtually any opportunity in the Intelligence Community), typically you will need to apply anywhere from 7 months to 1 year before you expect to start work:

For Internships: IC opportunities are typically open Sept/Oct for the following Summer, Jan/Feb for the following Fall, and June/July for the following Spring (there are always exceptions such as the CIA internship only open to freshman that accepts applications from January-April each year for internships to start the following summer, but this is an exception to the rule
For full time jobs: Try to apply about a year before you graduate or would hope to start the job

If the internship or job does not require a high level clearance (most of the positions listed on USAJobs fall into this category)

Begin looking at potential positions that might interest you 6-8 months before you plan to apply
Begin applying approximately 90 days before you'd like to start the job

If a full time job is a Pathways Recent Graduates Position:

The official rule states that you must have already graduated before you can even apply for the job
Some Recent Grads positions will allow you to apply several months before you graduate (read the announcement carefully before applying)

Pathways Internships require that you continue being a student after completion of the internship, so you may not intern with a federal agency after you graduate unless you are already registered to attend graduate school the following fall
---
WHY consider the Federal Government?
If you are seeking a career where you can make a positive difference in the lives of your fellow citizens, protect our air, water, land, and food supply, improve the United States' image abroad, or identify terrorist threats before they come to fruition, the Federal Government has a job or internship for you!
Excellent Salaries – Most salaries are comparable to those in the private sector. Pay is based on grade levels GS-1 to GS-15. Each grade contains 10 steps. Starting salaries are based on your geographic location, grade point average, and experience in the field.

With a Bachelor's degree, expect to begin Federal service between GS-5 and GS-7 (roughly around $ 40,000 to start)
With a Master's degree, the starting range is GS-9 to GS-11 
PhDs typically start at GS-11 and go up from there.

Great Benefits - Have the opportunity to choose from some of the best health, dental, life, and long term care insurance
Student Loan Repayment - Overwhelmed with student loan debt? Certain agencies can assist you with your student loans! Some pay up to $60,000 for loan repayment as long as you work for them for three years or more. (See the section on Public Service Loan Forgiveness below)
They Work for Us -  This site put together by a federal employee union is chock full of good guidance and advise on how and why to look at federal employment
Quick Advancement - Regularly scheduled and merit-based promotions are the rewards for good job performance.
Pensions – Coverage by secure pensions, difficult to find in the private sector.
Generous Vacations – Ten paid holidays and up to 26 days of vacation.
Flexible Schedules – Don't want to work 9-to-5? Some agencies have flexible schedules, part time work, and telecommuting options. This is a great contributor to balancing your work and personal lives.
Looking for a purpose? A meaningful job? - You can impact the lives of people every day. Working for the government provides the opportunity to make our country better through interesting and challenging job opportunities.
They are hiring - As the approximately 250,000 Baby-Boomers currently in government service retire, some positions will be discontinued, others consolidated, but many entry level jobs will need to be filled as current employees move up the promotion ladder.
If you can't get to the government workshop series, or you missed it, this two-part series written by the Bureau of Labor Statistics will at least get you started: Part One and Part Two
---
Public Service Loan Forgiveness Program 
The PSLF Program is intended to encourage individuals to enter and continue to work full-time in public service jobs. Under this program, you may qualify for forgiveness of the remaining balance due on your William D. Ford Federal Direct Loan Program (Direct Loan Program) loans after you have made 120 qualifying payments on those loans while employed full-time by certain public service employers. Since you must make 120 qualifying payments on your eligible federal student loans after October 1, 2007 before you qualify for the loan forgiveness, the first forgiveness of loan balances will not be granted until October 2017.  Any non-defaulted loan made under the Direct Loan Program is eligible for loan forgiveness. (See below for information on how non-Direct Loans may become eligible.) The Direct Loan Program includes the following loans:
Federal Direct Stafford/Ford Loans (Direct Subsidized Loans) 

Federal Direct Unsubsidized Stafford/Ford Loans (Direct Unsubsidized Loans)

Federal Direct PLUS Loans (Direct PLUS Loans)—for parents and graduate or professional students


Federal Direct Consolidation Loans (Direct Consolidation Loans)
---


As the title of this tab indicates, this is the place to find nearly every helpful link related to your Federal job or internship search.  If you find a broken link, please don't hesitate to let us know.
If you still have questions after reviewing the sites below (and you will!) please schedule an appointment with Marie Koko - our Career and Internship Communities Specialist who will be happy help you make sense of it all!
---
---
Learn to speak "Governmentese" 
Anyone who has tried to read a vacancy notice on USAJobs knows that the government almost seems to speak a foreign language. These three links list some of the most common terminology you will encounter when reading vacancy announcements so you can begin to grasp what they are talking about. 
.
Figure Out Which Job is Right For You
Almost every position in the Competitive Service has a 
4 digit classification code and generalized PDF job description
 on OPM's website
The Partnership for Public Service has a great website called GoGovernment covering a lot of details pertaining to Federal job searches.
.
Competitive VS Excepted Service - what's the difference and why it matters
Competitive/Civil Service

:

 These jobs are under OPM's jurisdiction and subject to the civil service laws passed by Congress to ensure that applicants and employees receive fair and equal treatment in the hiring process. These laws give selecting officials broad authority to review more than one applicant source before determining the best-qualified candidate based on job-related criteria. A basic principle of Federal employment is that all candidates must meet the qualification requirements for the position for which they receive an appointment.

Excepted Service

:

  Approximately 51% of Federal positions are "excepted" from the hiring criteria defined above.  They are generally not hired through USAJobs but directly through individual agency website postings. Both agencies and positions within an agency can be considered "Excepted" for hiring purposes.

This link explains more about

Excepted Service

hiring generally and also lists agencies

NOTE: You should always visit agency websites to learn more about them and their mission whether you apply to them directly or through USAJobs. 
Pathways,
 which began in 2010, is special way for students and recent graduates to get hired into Federal agencies. It is made up of three components:
Pathways Internships, Pathways Recent Graduates Positions, and the Presidential Management Fellows (PMF) Program
. Note that Recent Grads applies to ANY degree level from Associates to PhD who has graduated within the past two years, and the Presidential Management Fellows (PMF) is only available to graduate students. This link above segregates Pathways positions from all other positions on USAJobs and also provides more information about Pathways in general.
.
Find an Agency You'd Like to Work For
You've heard of the FBI and the EPA but how about OPIC or NIMH?  Don't limit yourself to the agencies everyone else is targeting too.  Check out this comprehensive list of the over 200 Federal agencies and government corporations with descriptions of what they do can be found on 
USA.gov
.
.
Learn About Pay Grades and Salary Levels
The General Schedule (GS)
is the predominant pay schedule for federal employees. A good rule of thumb is that entry level with a BA/BS is typically GS 5-7, with an MA/MS between GS 7-11 and with a PhD GS 9 and above. NOTE: This is not a hard and fast rule – especially if you majored in a STEM field or have 1 year or more of relevant experience.
.
.
Be the Employee Government Needs
.
Try Entering Through a "Side Door"
Special Government Hiring Programs
give those who complete them a shorter path into government agency work. The link includes Federal, state, and local program opportunities.
There also special hiring initiatives for candidates with disabilities, veterans, and people who have successfully completed Americorps Vista or Peace Corps service (see those tabs for more information about these programs).
.
Follow Federal Agencies on OFFICIAL Social Media Platforms
The
U.S. Digital Registry
serves as the authoritative resource for agencies, citizens and developers to confirm the official status of social media and public-facing collaboration accounts, mobile apps and mobile websites, and help prevent exploitation from unofficial sources, phishing scams or malicious entities.
---
USAJobs Resources
About 49% of all Federal jobs are posted on USAJobs.gov.  Some things to note:
It is not the sole source of Federal work opportunities (see Learn About the Excepted Service above)
It is where you will find all Civil/Competitive Service jobs (except Postal) and the vast majority of Federal  internships (both paid and unpaid).  
Most positions are listed by GS pay grades (see above link) - but you will also see other grades when you view jobs.
The USAJobs YouTube channel is full of helpful videos about Federal hiring. 
Federal Occupations by College Major
Need an SF 86 or an SF 15?  Standard Forms and Optional Forms often requested as part of a complete application can be found at this link.
---
Intelligence & National Security Resources
.
Careers in Intelligence and National Security
If you are considering a career in the intelligence field, your first stop should be IntelligenceCareers.gov -- which is like a USAJobs for the IC (Intelligence Community).  Four of the 17 agencies in the IC post their jobs directly to this site. The IC also hosts a yearly virtual career fair (typically in February) where you can "talk to" recruiters from the 17 IC agencies. Also at this site you can learn more about:
The 17 agencies that make up the IC
What kinds of IC careers are available
What majors they typically seek
And even take a profile quiz to find your best fit
Read more about the Intelligence Profession
Booklet: Intelligence as a Career.  Is it right for you?  Are you right for it?
How to Get a Job in Intelligence
Even though it's from 2009, this blog has a wealth of good information on it and is well worth your time to read. The gentleman who wrote it has also written a brand new e-book on the topic available for Kindle download from Amazon.com. Also read this blog about how to draft a compelling resume for an analyst job:  How to Write an Intelligence Analysis Resume.  You can also utilize the publicly available resources of the Association of Former Intelligence Officers
Federal Security Clearances
---
Special Agency Career Websites 
.
The Federal Reserve
The Federal Reserve is an Excepted agency which hires a wide range of majors and backgrounds. Its internships and careers are only posted to one of two agency-managed websites:
The

Federal Reserve Board in DC

where you can search by job function or career level (e.g. internship, entry...) for opportunities at the main Fed in Washington DC

If you are interested in a position at one of the

Federal Reserve Banks

, you should apply through the respective Bank's web site
The Department of Defense
The DoD is enormous so if you are interested in a civilian career with any of its agencies the GoDefense website will help you learn more and find job openings - especially Excepted positions not listed on USAJobs.  This site also does a good job of explaining how the DoD is organized and making positions easier to locate.
The State Department's special careers website is a goldmine of information. Sign up for email notices, view chat boards and learn about the myriad of opportunities available with the agency
This interactive organizational chart of State Dept bureaus can be a bit difficult to read, but it can also help you better understand the Civil Service and where you might like to intern if you want to gain experience in DC
Careers in Diplomacy is a highly recommended State Department group on LinkedIn. State has virtually every kind of social media presence you can think of, so look for them on LinkedIn, Twitter, Facebook etc. 
The Federal Bureau of Investigation (FBI)
Recently, the FBI totally revamped the career section of its website and consolidated the way in which it hires.  You can learn about their career paths and find open vacancy announcements.
---
Language Skills - a Critical Need in Government
The Federal government has a great need for people who speak certain "critically needed" languages such as Arabic, Persian, Chinese, Russian, Hindi, Korean, Turkish, Urdu and many others. 
UW's own  Language Institute hosted this panel of Federal employers talking about Professional Opportunities in National Security and Intelligence for those with language skills.
Languages targeted for Foreign Language Proficiency Pay (FLPP)
Boren Scholarships/Fellowships - If you are studying one of the many critical needs languages as defined by NSEP, you may be eligible to apply for up to $20,000 in funding to study your language abroad. (Scholarships are for undergrads, Fellowships are for grad students).
Critical Language Scholarship Program -  The CLS is a fully-funded overseas language and cultural immersion program for American undergraduate and graduate students. CLS provides study opportunities to a diverse range of students from across the United States at every level of language learning.
Benjamin Gilman International Scholarship - The Gilman offers grants for U.S. citizen undergraduate students of limited financial means to pursue academic studies or credit-bearing, career-oriented internships abroad. Such international exchange is intended to better prepare U.S. students to assume significant roles in an increasingly global economy and interdependent world.
How They Figure Out Your Language Capabilities
The most common scale used to rate and rank language applicants is the
ILR Scale.
  The website will tell you all that you need to know about the ILR including how to prepare for testing and what proficiencies are expected at each level.
DoD agencies and the US Military typically use a different language scale called the DLPT.
---
Agency Hiring Demographics (who's hiring, how many, and where?)
FedScope is the only comprehensive place to find hard data on numbers of those employed at Federal agencies. This can help answer your questions about how many Feds work in your state, or how long people have worked at an agency or the most common GS levels in an agency. Select a topic, select a "cube" and navigate as you would any Excel spreadsheet. 
The annual Best Places to Work survey (updated every November) provides just what the name implies: data which displays the results of current and former Federal employee satisfaction surveys on a variety of metrics.
---
A Selected List of Helpful Guidebooks (PDF)
Getting Into Government
How to Find, Land, Keep and Leap in Your Government Career
A Guide to Structured Federal Interviews
Making a Difference with your Liberal Arts Degree
Comprehensive Guidebook: Interns Washington DC and the Federal Government
Making Global Impact: The Guide to International Jobs in Government
BLOG POST: To the graduate who wants to work in international affairs
Govloop's Unofficial Guide to Getting a Federal Job
How to Become a PMF (Presidential Management Fellow)
DHS Academic Resource Guide
You can also find archived videos/webinars on Federal career topics on Buckynet - To access them, log into your BUCKYNET account, click on RESOURCES, then click on DOCUMENT LIBRARY and type in keyword "Federal."
---
Federal Career Guides by Interest Area (PDF)
Administration and Program Management
Art and Design
Biological and Environmental Sciences
Business and Finance (great for math and stats majors)
Education
Engineering
Foreign Service
Information Technology
Legal
Mathematics
Medical and Public Health
Physical Sciences
Security and Protection
Social Sciences
Transportation
---
Other Guides (somewhat old)
Public Health Careers in Government
Business Jobs in Government
Homeland Security Jobs in Government
Engineering Jobs in Government
---
---
---
---
---
---
FEDERAL RESUME WRITING
If you have clicked on this tab, you are already a major step ahead of 75% of the other applicants for any federal government job or internship.
What Is/Isn't a Federal Resume?
A true Federal Resume is not the same as the 1 page resume that most career advisors and well-meaning parents will teach you to write.

It is much longer; averaging between 2-5 pages
The content is deeper and broader than a single sentence bullet point can ever cover
Bullet points on federal resumes are basically mini behavioral interview questions on paper; often headed by a keyword describing your skill in that area (see KSAs below)  
Each entry should ideally contain at least one Key Accomplishment (overarching success you had in that position) if you had one

Federal Resumes are not used for every kind of government job

You would not need a "federal resume" to apply to a position with Congress, a think tank, or a federal contractor
You might not need a "federal resume" to apply to a government agency internship
---
Learn All About KSAs and Make Them Work For You
KSAs (Knowledge, Skills and Abilities) are how government decides which candidates are the Best Qualified to be referred to a hiring manager.
The Importance of KSAs

 on this website provides a detailed explanation of what KSAs are and gives examples of good ones and bad ones.

Your resume should be tailored using the KSAs mentioned:

In the duties section of the vacancy announcement

On the application questionnaire (a preview of which can normally be found in the "How To Apply" section of the vacancy announcement)

And potentially in the PDF describing the

Job Series

the position is a part of

Visit ONET to read all about the Knowledge, Skills or Abilities you may have to draw from
---
Competitive Service Jobs Applied for on USAJobs
If you are applying for a job through USAJobs, you should use the resume builder. USAJobs does give you the option to upload a resume instead of using the builder, but if you are applying for a career position, the resume builder is preferred for a variety of reasons.
The finished resume will typically be 3-5 pages long. As a recent college graduate, try not to go longer than 5 pages unless you really do have a significant amount of truly relevant experience.
It is also possible to create a Job Series keyworded resume for a particular type of job (E.g.: Read the PDF for a 1530 position and create a generic 1530 resume using the keywords you find there. When a specific 1530 series job opens up, tweak that generic 1530 resume to make sure the generic KSAs of the position align with the agency's specific needs).
Once completed, your resume will look something like this Fiona Federal Sample Federal Resume for Competitive Service Jobs 
---
Excepted Service Jobs
You will most likely not be applying on USAJobs (occasionally excepted positions are posted there, but their application and hiring process remains a bit different)
You will probably not need to use the Resume Builder (unless the agency asks you to do so)
You are unlikely to have either a job series description or an application questionnaire to pull keywords from, so you will have to pull the KSAs from:

The job posting on the agency's website (which often doesn't say very much)

Skills and abilities you possess that you infer the employer will want (Oral Communication, Written Communication, Leadership and Supervision, Research, etc...) given the nature of the job duties

The agency's mission & vision statements and social media presence which can tell you a lot about who is a good fit
You will notice that Frank Federal's Sample Federal Resume for Excepted Services Positions is a bit more like a private sector resume than Fiona Federal's, but it contains a comparable level of descriptive detail and tends to be 2-3 pages long rather than 3-5 pages long
Start with a Qualifications Profile or Professional Summary. Think of it as your elevator pitch on paper (this is not the same thing as an objective statement)
Employ some of the components that the Resume Builder would automatically have prompted you to enter: Hours worked per week, supervisor's name and contact information, etc...
---
Internships
When applying for a Federal Internship - most of which are at least advertised on USAJobs - you usually have several options:
Upload a federal style resume you create yourself not using the Resume Builder (see Frank Federal example for one type you could emulate):

Start with a Qualifications Profile or Professional Summary. Think of it as your elevator pitch on paper (this is not the same thing as an objective statement)
Employ some of the components that the Resume Builder would automatically have prompted you to enter: Hours worked per week, supervisor's name and contact information, etc...
Internship postings often give very little in the way of KSAs (see above) to build keyworded paragraphs around

Either don't worry about selecting the "right" keywords and just give as much detail on your accomplishments and achievements as you can in a readable format OR
Select keywords that you feel will be important to the employer/position based on whatever the job description provides as well as your own sense of your strongest relevant skills 

Use the USAJobs resume builder as described above.  Some positions require interns to use the Resume Builder, so always read the application instructions in the vacancy announcement carefully to ensure that you have done as the agency has requested
Upload and use a standard 1-2 page resume that does not make any special allowances or additions just because it's a government agency.  While it won't present you in as much detail as option #1 or #2, often this can work out just fine
---
Recommended Resources
If you are interested in Intelligence Analysis positions: Guide to Writing an IA Resume
US Customs and Border Patrol recently added some very clear and concise guidance for writing federal resumes to its careers page. Note the similarities and differences between the content desired for the two positions; one agency, but two slightly different skills required:
Student's Federal Career Guide by Kathryn Troutman and Paul Binkley
Student's Federal Resume Writing Blog
The Federal Resume Guide by The National Archives and Records Administration
---
---
---
---
---
---
---
 COMPLETE A FEDERAL INTERNSHIP BEFORE YOU GRADUATE
QUESTION: "What is the best way to obtain a Federal job after I graduate?"
ANSWER: "Get a Federal internship while you are still a student and make a positive impact on your supervisor!"
Useful PDF Document on Internships, Fellowships and Other Work Experience Opportunities in Government
For more help finding and applying for these positions, please schedule an appointment with Marie Koko - our Career and Internship Communities Specialist - who will be happy to help you navigate through the process.
You will find a lot of great internship-related links below
Visit the Resourcepalooza tab for other helpful links and information
---
PAID INTERNSHIPS
PATHWAYS INTERNSHIPS:  Internships which are part of the Pathways program are always paid and always listed on USAJobs. Click the box marked INTERNSHIPS to see what is currently available. Keep in mind that internships may be meant for undergrads, current grad students, or current medical or law students. Also, be aware that internships are offered throughout the year, not just during the summer, so if you can take a semester off to intern (similar to studying abroad) this is a great chance to really understand what it is like to work in a Federal agency – and you will have much less competition for prized positions.
EXCEPTED SERVICE INTERNSHIPS: In addition to Pathways internships there are internships and intern programs offered in agencies which typically do all or most of their hiring through the Excepted Service. These must be found and applied for on the individual agency's websites (see link below). 
THE PMF: The prestigious Presidential Management Fellows program (known as the PMF) is a part of Pathways but is exclusively for graduate students. It is extremely competitive and takes on a new cohort of interns each May following an application process which begins the previous November. Many students have felt that the Path to PMF Website and Guidebook can be more helpful than the official PMF site.   
---
UNPAID INTERNSHIPS AND VOLUNTEERING
Unpaid Federal internships are considered volunteer positions and can be found either on USAJobs or on agency websites. If you don't see a volunteer opportunity listed on an agency's website but would like to volunteer with that agency (particularly at a branch within your city/state) you are encouraged to contact the agency directly to let them know of your interest.

Knowing that there are paid internships may make volunteering sound less appealing at first, but remember Federal volunteering can give you experiences and networking possibilities comparable with most paid internship experiences. Examples of popular Federal volunteer opportunities include many with the State Department both in the US and abroad and the White House internship program.
Federal Volunteering Guidelines & Information
---
INTERNSHIP LINKS (may be paid or unpaid)
Executive Branch Internships: 
Cabinet Level and Legislative-Related Internships:
AGENCY INTERNSHIP PAGES  - Nearly every Cabinet Level Agency's dedicated internship page, plus the White House and Congress, are linked from here.  NOTE:  This link sometimes opens a "SPAM" page along with the internships page.  If so, close the extra page - do not open any links, just close it - and proceed to the agency listings
State Department (unpaid) Internship Program - Recruits for Fall, Spring and Summer opportunities both domestically and abroad
 State Department Pathways Internships - These are paid and typically posted in October and March with only the first 100-200 application being accepted.  Sign up to receive notification emails here
Virtual Student Foreign Service (VSFS) - Offered through the State Dept. with a  variety of agencies participating. Typically begins recruitment in July and allows you to intern all over the world without leaving Madison
State Department Fellowships - Other than the above
CIA Directorate of Operations - 2 year internship (for freshmen ONLY)
Department of Homeland Security Internships -  Encompasses health & science, intelligence & analysis,  law enforcement, public affairs, and legal
ORISE - Offers hundreds of  internships, fellowships, scholarships, and science education experiences for undergrads and grads at national laboratories and federal agencies
The DoD Job Source Internships Page - This Dept. of Defense site has slightly odd navigation, but is fairly comprehensive; use grey arrows at right to navigate the opportunities.  There are a lot of them
Smithsonian Internships and Fellowships - Lots of great opportunities here for undergrads and grad students
FDA Office of Policy Internships - Offers unpaid internships for interested graduate (including masters, law, and other doctoral programs) and undergraduate students

Internship and Fellowship Opportunities in STEM

 - A fairly comprehensive list of opportunities for those interested in Science, Technology, Engineering, Math, and Medicine
USAID - Offers both paid and unpaid internships to qualified students during the academic year (mostly for graduate students)
Helsinki Commission - Interns research issues on human rights, religious liberties, corruption and rule of law, and free media; communicate with House and Senate offices regarding pending foreign policy initiatives and much more
Library of Congress Internships and Fellowships - various opportunities for both grads and undergrads
Wisconsin In Washington (formal internship program - not required to intern in DC, but an option that allows you to remain enrolled during your internship semester):
Wisconsin in Washington - an opportunity for UW-Madison juniors or seniors who are pursuing a wide variety of academic majors and certificates to spend a semester or summer interning and studying in our nation's capital in areas including government, politics, media, law, international affairs, business, nonprofits, marketing, public relation, environmental policy, public health and much more! Offered Fall, Spring and Summer.  Deadlines are VERY early (eg: November for summer and following fall internships) so check the website and watch for updates.
Additional Internship Resources (not necessarily agency/DC based):
The Student Conservation Association (SCA) - Internships with SCA very often lead to future opportunities with Interior, NPS, F&WS, the BLM and other agencies concerned with the preservation and protection of our parks, monuments and public lands
Public Service Careers - Website combines government, policy and nonprofit opportunities from a variety of sources
DC Public Affairs - Washington DC area jobs and internships in public affairs, communications, public relations, media, web development, lobbying and related fields.
Special Government Hiring Programs - This list includes both internship/fellowships and options that lead to full time jobs at the Federal, state, and local levels.
---
Organizations That Facilitate Federal Internship Opportunities
The Hispanic Association of Colleges and Universities National Internship Program (HNIP)
Public Leadership Education Network (PLEN) (programming is specifically for women)
Washington Internships for Native American Students (WINS)
The Washington Center for Internships
The Washington Internship Institute
---
FINAL NOTES:  Like most employers, Federal agencies prefer to hire "known quantities" when a job becomes available. By interning in a Federal agency, you not only gain great experience, you also get to prove your value to supervisors and colleagues who then often work very hard to see that there is a place for you to join them after you graduate.
---
---
---
---
---
FINDING & APPLYING FOR ENTRY LEVEL CAREER POSITIONS IN FEDERAL AGENCIES
Obtaining a Federal job may be more difficult than it was 20 years ago, but there are still plenty of opportunities to be had as agencies face both restructuring and Baby Boomer retirements. Remember, getting in is the hardest part, so if your first assignment isn't your dream job, don't worry! Once you are a Federal employee, you can begin to build up your skills, and increase your access to other opportunities - either within your agency, or at another one. 
For more information or to review your own career goals, please schedule an appointment with Marie Koko, our Career and Internship Communities Specialist. 
Also visit the "Resource-Palooza" tab for other links and information about Federal employment.
---
Competitive Civil Service Positions
Competitive Service positions are listed on USAJobs.  There are many ways to search for positions: by Grade, by Classification Number or by Agency are some common approaches:
Search by Grade Level:  This is how most American citizens enter the Federal service.  When you search USAJobs, keep the following in mind:
Entry level with a Bachelor's degree is typically GS 5-7 (7 can be iffy sometimes)
Entry level with a Master's is between GS 7-11 (11 can be a stretch sometimes)
Entry level with a PhD ranges from GS 9-13 (13 can be a stretch sometimes)
If you have experience plus a degree, you can search one grade up from the lowest level listed here and may get lucky
If you majored in or have significant expertise in a STEM field (esp cyber) you may well be able to find an entry level job with just a Bachelor's degree at GS9 or above
Some agencies/positions do not use the GS pay grade system but USAJobs will attempt to normalize those pay grades with your GS search
Pathways Recent Grads positions:  These positions (always listed on USAJobs) are a great way to get a start in government. To be eligible, you must have graduated from a qualifying institution (UW qualifies!) no more than 2 years prior to the closing date of the announcement.
If you are about to graduate, you don't technically qualify to apply for these positions, however:
If you will have your entire degree completed and awarded within no more than two months following the closing date of the announcement, it may be worth it to go ahead and apply. Just don't lie when they ask if you have already earned your degree! Say no, but show your anticipated graduation date on your resume. 
Some agencies (like the CFPB) state in their announcements that you can apply several months prior to graduation, so read announcements carefully - you might be totally fine to apply before you graduate! 
Search by Job Series Code:  Every Federal position in the Competitive Service has a classification number assigned to it.  These numbers describe the common duties of and expectations for that position at each relevant grade level. Doing a series job search can save you a lot of time as many keywords (like policy) are too common to provide you with helpful results on USAJobs. Click on "position classification standards" to see the full list.
Search on Agency Homepages: Visit the agency's website and/or use the filter on USAJobs to narrow down your search to an agency and its subcomponents.  The link above will take you to a site that compiles links to all the agencies' personnel sites on one page.
Guidance for Creating your Federal Resume:  Please visit the Federal Resumes tab and read the guidance found there thoroughly.
Legislative Branch Jobs: Most Federal agencies are under the Executive Branch, these are not and openings may or may not be listed on USAJobs:
---
Excepted Agencies/Positions
In order to find and apply for Excepted Service positions, you will need to go directly to the agency's webpage.   Excepted Service positions (such as those with the CIA) are seldom (if ever) advertised on USAJobs.  Excepted Service positions also have a hiring structure which may make them more attainable by recent graduates. 
This is a full list of all Federal agencies both Competitive and Excepted
---
Final Thoughts:  Consider the following as you start your job search:  A less desirable (to you) location, an agency other than at your "dream agency," a Part-Time, Term, or Temporary assignment rather than looking only at traditional Full-Time jobs, entering government service at a slightly lower pay grade/level than you might have hoped for, or even military service to gain relevant experience for a variety of desirable careers (see the Military Officer Careers tab for more info).
---
Other Useful Resources for Entering Government Careers
Public Service Careers - Website mixes government, policy and nonprofit opportunities from a wide range of sources
Negotiating Your First Government Salary - article on how/when to negotiate and what to negotiate for
Best Places to Work - Just like the name implies. All the agencies rated and ranked by their employees
FedScope - For those who aren't scared of way too much data.  This will tell you how many people agencies hired in a quarter or year, the ages of its employess, salaries, and much, much more all in a super fun and hard to navigate Excel document
Federal Employment Training Module - from the VA but helpful to anyone
Federal Recruitment Studio - Want to know what OPM tells agencies when it comes to hiring rules and practices?
---
---
---
---
---
MILITARY OFFICER CAREERS

The US military has a wide variety of career options whether you choose to enter as an officer (must have a Bachelor's degree or higher) or enlisted. 
Serving in the armed forces can be a gateway to: 
Another government career (e.g. FBI, Secret Service, or Clandestine Service Agent, or a position tied more closely to your service connected skills such as communications specialist, IT, or scientist)
A career in the private sector (consulting for government contractors, working KNR, or just about anything you can think of - see the Info for Vets tab for more resources)
Returning to college to earn an advanced degree on the GI Bill
Or...you may decide to stay a full 20 or more and make the service your career  
To learn all about what it's like to join the military including career paths, pay, and day-to-day life - either as an officer or enlisted - you can visit Today's Military.  
For those of you heading toward pre-med, pre-dental or related disciplines, the Department of Defense created this handy website specifically to focus on Medicine and the Military. It covers all service branches with their own medical corps and discusses the training programs and career paths.
This handy guide shows all the insignia designating different ranks in all five military branches.
---
---
U.S. Navy and Navy Health Care
Local Recruiters:
The US Navy offers a Career Comparison Tool that attempts to match your interests, background, and skills with the Navy's needs.  
They have a special website for Navy STEM careers.
Opportunities to serve as an officer in the Navy include: 
Arts, Music, & Media (writers, photographers, public affairs, musicians)
Aviation (Fun Fact: the Navy has both more aircraft and more pilots than the Air Force!)
Business and Legal (yes, there really is a JAG corps)
Information & Technology (this is where you will find Navy Intelligence opportunities)
Special Opps (Navy SEALS, divers, etc...)
and Others
There is also a special website explaining the many opportunities available in a Navy Medical career (the Marine Corps is served by Navy medical personnel and does not have its own medical corps). 
Our medical recruiter (see above, right) can give you more information, but the Navy also offers opportunities for qualifying individuals to get their Medical, Dental, P.A. Nursing, Clinical Psychology, or Social Work degree 100% paid for, while earning a salary through the HPSP and HSCP Scholarship Programs.
---
U.S. Marine Corps
The US Marine Corps also has a Career Selection Tool that can help your find your potential fit as one of "The few. The proud."  
You can learn more about being a Marine here Fun Fact: The Marine Corps is 175,000 strong (the smallest branch of the armed services), but only 18,000 men and women are selected to become officers.  A Marine Corps officer is the best of the best.
This page features videos showcasing the various career opportunities ranging from Aviation, to Intelligence, to JAG, to Public Affairs.
As mentioned above, there is no Marine Corps Medical per se since all health care is provided by Naval personnel.
If you are interested in enlisting, there is also a Career Tool for enlisted opportunities.
---
U. S. Air Force and USAF Health Care
Local Recruiters:
You can find opportunities to become an Air Force officer on their Careers page.  Their career opportunities are similar to the Navy's (Arts & Education, Intelligence, Aviation - naturally, Special Ops, Natural Science, and much more.
Wonder what life in the Air Force is like?
Watch a video to learn about different MOSs (that's military occupational specialties)
Learn about career paths and opportunities for Air Force Healthcare including Educational Opportunities to help pay for school
.
---
U.S. Army & U.S. Army Health Care
Local Recruiters:
The U.S. Army has an Interactive Career Tool to help you find your path
They also have a tool called the Army Career Explorer
This page covers Specialized Army Careers including Linguists, JAG, Special Forces, and Music
Careers in Army Medicine has its own dedicated site including Educational Opportunities to help pay for school
---
U.S. Coast Guard
The Coast Guard is a military, multi-mission, maritime force offering a unique blend of military, law enforcement, humanitarian, regulatory, and diplomatic capabilities. Their three broad roles are: maritime safety, maritime security, and maritime stewardship.
Become an officer in the Coast Guard
Specific Officer Programs and Health Professions Programs
Coast Guard Missions
College Student Pre-Commissioning Initiative (Scholarship Program) - CSPI provides college sophomores and juniors with valuable leadership, management, law enforcement, navigation and marine science skills and training, while fully funding up to two years of college. Following college graduation, CSPI students receive a guaranteed position at officer candidate school training
---
---
---
---
CAREER RESOURCES AND OPPORTUNITIES FOR VETERANS

The Federal Government has a long and outstanding record of employing veterans. Veterans have technical skills in areas of critical importance, and many also already have security clearances required for some Federal positions. Federal service provides a means for veterans to continue their noble service to this country.
Federal employment can sometimes seem complicated and overwhelming, particularly when you factor in things such as veterans' preference and special hiring authorities for veterans. Honorably discharged vets (upon presentation of their DD214 and any other requested documentation) receive an automatic 5 or 10 point preference in Federal hiring for life. There are also special hiring incentives given to those with 30% or more service connected disabilities.
The resources below will be helpful to both the veteran interested in working for the Federal government, and the veteran interested in resources to help them apply for private sector jobs.
If you have questions about the Federal application process, how Veteran's Preference is applied, or need assistance in translating your military skills to civilian jobs, please schedule an appointment today.
---
---
Resources to help vets navigate the Federal hiring process
Federal Employment Training Course for veterans and their family members
USAJobs has a special veterans portal that can start you on your journey
This page will help you understand the special Federal hiring authorities that apply to vets.
The Office of Personnel Management in support of the President's Veterans Employment Initiative, created a one-stop web site resource for Federal veteran employment information. The information on this site is designed to ensure veterans, transitioning service members, and their families receive accurate and consistent information regarding veteran's employment in the Federal Government.
The Department of Labor's Mil to Fed website can show you how your military experience translates into Federal jobs.  Just enter your service branch, rank, and grade and get some idea of which Federal jobs are a perfect fit.
Legal information on disability preference eligibility for Federal jobs
VA for Vets highlights careers for veterans with the Veteran's Administration
---
Resources to help vets translate military skills to the civilian world
If you are looking to see what general skills your rank and grade equipped you with, this military skills translator will provide not only a list of skills, but some examples of jobs requiring those skills.
Another resource to translate your Military Occupational Code to a civilian job
If your particular MOC does not directly translate, use this skills profiler to help determine your strongest skills as they can apply to civilian jobs.
Resume Engine offers a resume builder that helps translate your skills and put them onto a resume broken down by service branch.
---
General Resources
Rally Point is a vet to vet peer connection website that seeks to connect veterans with each other to help with just about any question you can think of (including employment and transition)
My Next Move on O*net features special resources devoted to veterans and their careers
Career One Stop has a veterans employment info page with a variety of useful information including links to job centers nationwide
LinkedIn offers free Premium Job Seeker accounts for veterans
The UW Veteran's Services and Military Assistance Center page has some helpful links for student vets on it. The Veteran's Center is located at 333 E. Campus Mall, Suite 10301.
---
Civilian employers looking to hire vets
100,000 Jobs Mission bills itself as having over 190 companies with a common goal of hiring veterans
GI Jobs offers all sorts of useful resources including transition profiles, salary calculators and a list of military friendly employers
TAOnline.com bills itself as the "Largest Source" of military transition assistance information and job listings on the web
---
---
---
---
---
HOUSING OPTIONS IN WASHINGTON D.C.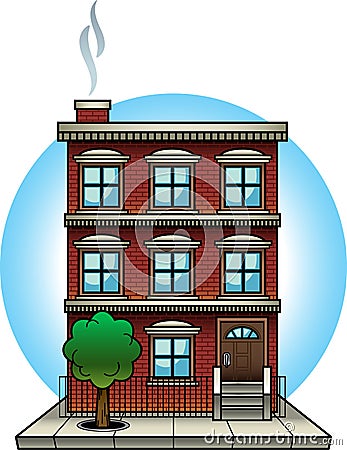 This is in no way meant to be a definitive list, but should give you someplace to start.  If you need housing while in DC the following options have been successfully utilized by UW Madison students in the past.
Being listed here does not in any way construe an endorsement of these housing options by L&S Career Services or the University of Wisconsin - Madison.
---
George Washington University Summer Housing
George Mason University Summer Housing
American University Summer Housing
Georgetown Law Summer Housing - You don't have to be a law student
Washington Intern Student Housing - WISH
Craigslist D.C. - Sublets and Temp Housing
The Washington Intern Housing Network
Hillzoo's Housing Listings Page
Additional housing information for DC and other cities - click the Housing tab
---
---
---
---
---
FEDERAL CAREER OPPORTUNITIES FOR CANDIDATES WITH DISABILITIES
The Federal Government is actively recruiting and hiring persons with disabilities.  People with disabilities can be appointed to Federal jobs non-competitively through a process called Schedule A. People with disabilities may also apply for jobs through the traditional or competitive process.
General information about the hiring process for candidates with disabilities
Further general information about the hiring process for candidates with disabilities
Learn how to be considered for Federal jobs under the Schedule A noncompetitive process.
Find a Selective Placement Program Coordinator (SPPC) in an agency that appeals to you
---
SPPCs and SEMs - a disability candidate's partner in hiring
One of your best friends in the hiring process may be your SPPC or SEM.  Most Federal agencies have someone called a Selective Placement Program Coordinator (SPPC), Special Emphasis Manager for employment of adults with disabilities (SEM), or their equivalent. Their job is to assist agency management with recruiting, hiring and accommodating individuals with disabilities at that agency.
The WRP
The Workforce Recruitment Program (WRP) is a federal program that connects public and private sector employers across the United States with college students and recent graduates with disabilities who are eager to demonstrate their abilities through paid internships.  Since1995, over 6,000 students and recent graduates have received temporary and permanent employment opportunities through the WRP. 

At UW-Madison, WRP is managed through the McBurney Disability Resource Center.  WRP normally recruits in the fall semester each year.
---

Additional Helpful Links for the Job Search Process:
---
---
---
---
---
THE FEDERAL CAREER PERKS OF DOING SERVICE WORK
Both AmeriCorps Vista and The Peace Corps not only offer you an opportunity to "ask what you can do for your country," but successful completion of either of these two programs also comes with some Federal job seeking benefits attached.
---
AMERICORPS VISTA
You may already be familiar with AmeriCorps, but did you also know that AmeriCorps Vista alums who complete the full year of service receive Non-Competitive Eligibility (NCE) for Federal jobs for one year following completion of their program? Click here to see how this works.
This effectively means that when you search for a job on USAJobs, you may select the radio button that says "Federal Employees" rather than the default "U.S. Citizens."  You will still be unable to apply to jobs that are available only to current employees of an agency, but this benefit of service will still increase your options.     
You can view the Vista Job Board to get an idea of the kinds of positions available to Vista Eligible candidates.
Note: This benefit only applies to Vista placements.  NCCC, NLDR, and S/N programs do not confer the eligibility benefit.
---
PEACE CORPS
Like AmeriCorps Vista alums, Peace Corps alums who complete the full 2 years of service receive Non-Competitive Eligibility for Federal jobs for one year following completion of their program. Click here to learn more.
This effectively means that when you search for a job on USAJobs, you may select the radio button that says "Federal Employees" rather than the default "U.S. Citizens."  You will still be unable to apply to jobs that are available only to current employees of an agency, but this benefit of service will still increase your options.   
You can view opportunities (Federal and NGO) for returned Peace Corps Volunteers on their Career Link. 
---
IN BOTH CASES
The one year of non-Competitive hiring eligibility begins the first day after you successfully complete your full year (or two years) of service in the program.
When searching for positions on USAJobs during that year, you may select the "radio button" that says "Federal Employees" rather than the default "U.S. Citizens."  Also visit the boards linked above.
Non-Competitive hiring eligibility does not guarantee a Federal civil service job. All it does is allow you to view more openings during that year since you are considered a non-Competitive candidate.
It remains the Corps alum's job to locate an agency with a vacancy and interest that agency in hiring you.
---
---
---
---
---
Special Scholarship & Fellowship Opportunities
Special Government Hiring Programs - This list includes both internship/fellowships and options that lead to full time jobs at the Federal, state, and local level
---
---
---
---
STATE, CITY, & COUNTY GOVERNMENT AGENCIES

WHY WORK FOR STATE, CITY, OR COUNTY GOVERNMENT AGENCIES?
When students think about looking for a government job, they often think of the nation's largest employer – The Federal Government - first, but for those of you who would rather make a difference closer to home (or lack the flexibility to move anywhere in the nation or the world), there is a great alternative: working in state, local, or county government.
Route 50 is a good information site that talks about issues of importance to those who work in State and Local Government.  You can subscribe to their daily newsletter or just visit the site and search topics of interest.
This PDF booklet is a guide to Understanding State and Local Government
State Agency Work - Keep WI (or IL or MN or...) running smoothly
As a state government employee, you get the opportunity to do much of the same work that you could do at the Federal level. State employees work on a wide range of issues from the implementation of policies regarding healthcare, education, and public works, to state travel and tourism initiatives, to international trade affecting companies located in the state, to working with the state's elected officials.
City Agency Work - Your next door neighbor is your employer
Racine, Onalaska, Mauston, Green Bay...every city in Wisconsin has a government that makes sure that the city functions properly. While city jobs are much harder to obtain if you don't have work experience beyond the classroom, they do give you the chance to see the effect of your work on the daily lives, health, and education of your friends and neighbors! (Leslie Knope would definitely approve!) 
County Government - From 911 to the Sheriff to the M.E.
It's hard to know sometimes whether the job you want is found most often at the Federal, state, local or county level. Most students overlook county jobs entirely since they don't know what might be there for them.  Hopefully this list will give you a better idea of what kind of jobs exist at the county level.
---
CAREERS AND INTERNSHIPS IN 
STATE OF WISCONSIN GOVERNMENT AGENCIES
AND UW SYSTEM SCHOOLS
The State of Wisconsin is one of the largest employers in Wisconsin. All educational backgrounds are considered for the vast majority of opportunities. Some of the top skills and expertise areas held by those working for the State of Wisconsin include Constituent Relations, Legislative Research, Parole Services, Constituent Services, and AODA (drug and alcohol abuse prevention and counseling).
Benefits offered by the State of Wisconsin include:
- Career mobility and advancement within over 1,800 classifications and various career paths
- A broad array of benefits that enhance competitive rates of pay
- Flexible work schedules in many jobs  
- Deeply rooted communities, a world class university, and a family-friendly cost of living 
- Jobs available in all counties 
- Equal Opportunity Employer
---
Working for the State of Wisconsin
Sample State Resume (also review the KSA writing guidance found in the Federal resume writing section)
WiscJobs - The Official Employment Site of Wisconsin State Government.  Nearly all state agency opportunities are posted here. Also view How to use WiscJobs - A PDF guide with screen caps
---
Find a Wisconsin State Agency Internship or Short Term Agency Job
---
UW System and College Jobs
---
General Resources to Help You Understand Employment with the State of Wisconsin
Excel PDF of Wisconsin State Job Title Classifications With Salary - The State of Wisconsin currently has 1,800 classifications, all of which are found in the Alphabetical Listing of Classifications.  Each classification is identified by a class code, pay schedule and range, minimum and maximum of the pay range, FLSA status, bargaining unit, job group, etc...


WISCONSIN CITY, VILLAGE, TOWN, and COUNTY CAREERS AND INTERNSHIPS
Madison and Dane County
---
Other Major Wisconsin Cities
---
Wisconsin Counties
Alphabetical List of Wisconsin Counties

 - Since some county jobs might only be listed on county websites, it's a good idea to look at the website for the county you are interested in as well as the central job site
JOBS AND INTERNSHIPS WITH GOVERNMENT AGENCIES
IN OTHER U.S. STATES
The following links will take you directly to the state hiring pages for the top states requested by UW Madison students. 

USA.Gov - Can help you find employment websites for states other than those listed above 
All other U.S. States - Directory of official state government websites for additional U.S. States.  On this page you can also find links directly to states' bureaus of Aging, Arts, Tourism, Regulation, Transportation, etc...
GovernmentJobs.com - Features job listings from over 2,000 government and non-profit entities
GOVERNMENT JOBS and INTERNSHIPS in OTHER U.S. CITIES and COUNTIES
The following is a list of major U.S. City hiring websites. There is also a link below to help you find just about any city your heart desires.
---
Jobs and Internships in Other U.S. Cities

Additional U.S. Cities - Click on the column labeled "Local State Government," choose the state you are interested in.  Results will display for each city in that state organized alphabetically by county.
USA.gov  - Also provides links to U.S. city government websites
Networking Group for Women in Local Government
Government Hiring Programs Nationwide - many of these say "Federal" as the tag, but are actually fellowships with city governments throughout the United States. Read the name of the program to clarify.
---
Jobs in Other U.S. Counties
Other U.S. Counties - Click on the state you are interested in in the column labeled State Government, then select the page link (in small blue text at the top of the page) to jump down to the county hiring websites for that state.
WORKING OR INTERNING FOR PUBLIC OFFICIALS
WORKING FOR SENATORS AND US REPRESENTATIVES, FOR LEGISLATIVE AGENCIES, AND ON CONGRESSIONAL COMMITTEES
For many of you, the idea of working in the Federal Government instantly conjures up an image of the Capitol Rotunda and the Houses of Congress. You dream of helping to create and craft new laws, or of helping to repeal old, ineffective ones to ensure that the will of the American People is enacted. 
Many of us were first introduced to the concept of lawmaking by this now classic Schoolhouse Rock video which explains the process in its simplest and most basic form.
---
Congress of the United States of America
While most of you who are interested in working for elected officials will probably get your first experiences working for elected officials or on campaigns at the state or local level, some of you will aim straight for Washington D.C.
The links below should help to guide you as you begin to seek out internships or jobs as Congressional Pages, Staffers, or Aides. 
Secrets From Capitol Hill's Back Rooms - How to get hired on the hill
Daily Life - What it's really like to be a member of congress or a congressional staffer
How to Land a Job Working for a New Member of Congress - Tips and tricks from those who know
The Ultimate Capitol Hill Internship Guide offering career advice and office etiquette for interns and congressional staffers
Pages of the United States Congress: Selection, Duties, and Program Administration - PDF on the program
Article About Interning on Capitol Hill
Jobs with Architect of the Capitol
Jobs with the Library of Congress
Information and Job Listings can also be found in http://www.rollcall.com/ and http://thehill.com/
---
The U.S. Senate
U.S. Senate Page Program - Some good information here, but the bottom line is...
U.S. Senate Internships - Lists all 100 Senators with links to their office internship pages
U.S. Senate Employment Page - General information and links
U.S. Senate Employment Bulletin - Currently available positions
List of U.S. Senate Committees - Many of which take interns
Resume Database for U.S. Senate Democrats
---
The U.S. House of Representatives
House of Representatives Internships
List of U.S. House or Representatives Committees
Positions with House Members and Committees
Positions with House Organizations
List of Representatives with Committee Assignments and Contact Information
Additional House Employment Resources
U.S. House of Representatives Job Line - (202) 226-4504

U.S. House of Representatives vacancy announcement lists available in two locations:
First Call Service Center, Longworth House Office Building, Suite B227, (202) 225-8000
House Vacancy Announcement and Placement Service Office, Longworth House Office Building, Suite B-235, (202) 226-5836
---
WORKING FOR ELECTED STATE PUBLIC OFFICIALS, POLITICAL PARTIES, AND LEGISLATIVE COMMITTEES
OVERVIEW
Given the proximity of the UW campus to our State Capitol in Madison, it probably comes as no surprise that many of our students intern with senators, congress people, the office of the governor, and on legislative committees. 
There are several ways to find and apply for these opportunities:
---
Sites to Help You Find Internship and Job Opportunities With Elected Officials in Wisconsin
Intern in the Office of the Governor
Intern with Milwaukee Mayor's Office
Wisconsin State Representatives
Wisconsin Senate or Legislature Joint Committees
Wisconsin Legislative Service Agencies
---
Democratic State Officials
Intern with Wisconsin Senate Democrats
Intern with Wisconsin Assembly Democrats
Intern with the Democratic Party of Wisconsin
---
Democratic National Party Organizations
Intern with the Democratic National Committee
Intern with the Democratic Senatorial Campaign Committee
Intern with the Democratic Congressional Campaign Committee
Intern with the Democratic Governor's Association
This page contains many links to progressive leaning internship and volunteer opportunities here in Wisconsin including current Senators and Representatives, policy organizations, and campaigns. It is maintained by the UW College Democrats
---
Republican Officials and National Party Organizations
Intern with the Republican Party of Wisconsin
Intern with the Republican National Committee
Intern with the National Republican Senatorial Committee
Intern with the National Republican Congressional Committee
Intern with the Republican Governor's Association
Intern with the College Republican National Committee
The UW Madison College Republicans manage this page
THINK TANKS/POLICY, LOBBYING & CONTRACTING
LOBBYING and INFLUENCING
Thinks tanks and policy research firms may look into the issues, but the folks who make their living lobbying are the ones who convince Congressmen to support their employer's point of view and make (or remove) laws.  This is a great career for those who have great sale skills. unshakable passion for a cause, and love talking to people.
Open Secrets - Money in politics. See who's giving and who's getting
Washington Lobbyist News - all the latest from K Street and beyond
List of Industry Trade Groups in the US
International Trade Associations
National Organizations - most (if not all) of which employ lobbyists
DC Public Affairs - Washington DC area jobs and internships in public affairs, communications, public relations, media, web development, lobbying and related fields.
Federal Contracting
When a government agency can't, won't or lacks the money to resolve a public issue on its own, for-profit businesses bid on contracts to get the work done.  Some of the names you may know: Boeing, Northrop Grumman, Booz Allen Hamilton, G.E., and many, many more.
If you'd like to break into government by working for one of the hundreds of federal contractors, this list will help by providing the names of some of the biggest players